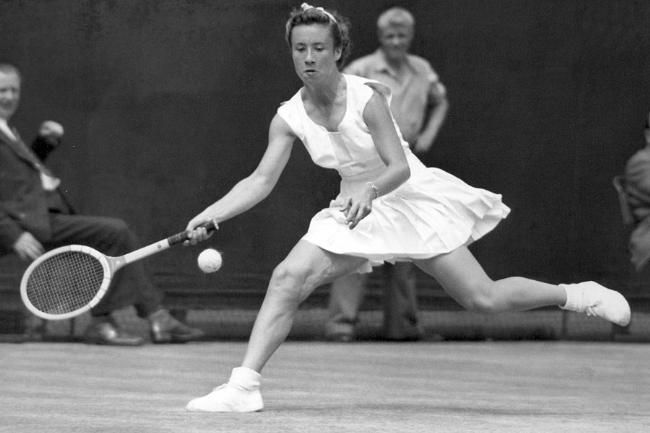 Inducted in 1956. Maureen Connolly Brinker, nicknamed "Little Mo" because her unerring back court artillery rivaled that of the battleship Missouri ("Big Mo"), was the first woman to win the Grand Slam of tennis, sweeping the Australian, French, Wimbledon, and U.S. Singles titles in 1953. That year she won ten of twelve tournaments and sixty-one of sixty-three matches.
A prodigy who grew up on public courts in North Park, she won three consecutive U.S. titles (1951-1952-1953), three straight Wimbledon Championships (1952-2953-1954) and two French Crowns (1953-1954) before a horse riding accident ended her career at age nineteen in 1954.
She died of cancer at the age of 34 in 1969.