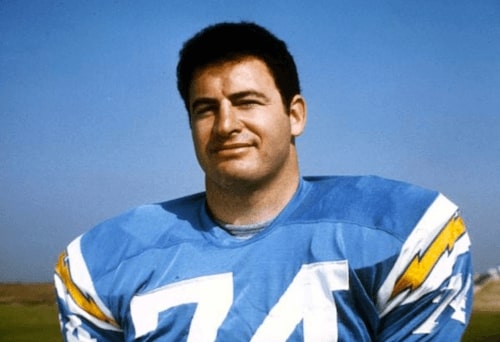 Inducted in 1975. Ron Mix, star offensive lineman at USC, was the top draft pick of the Baltimore Colts in 1960, but opted to play for the Chargers in the fledgling American Football League.
An eight time ALL-AFL selection and seven time All-Star, he played in five AFL championship games for the Chargers and was the second AFL player elected to the Pro Football Hall of Fame.
Nicknamed the "Intellectual Assassin", and known for outstanding technique in both pass and run blocking, he was penalized for holding only twice in his career, which ended with the Oakland Raiders in 1971.
He became a San Diego attorney and was named to Pro Football's 25 year (1960-1984) All Pro Team.