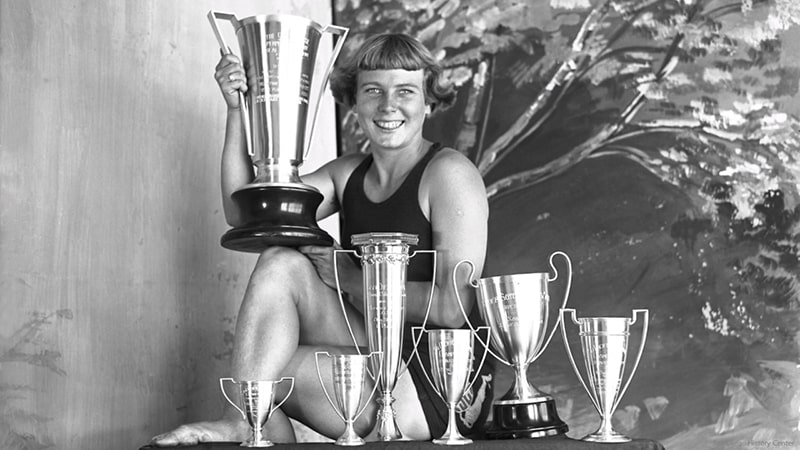 Inducted in 1970. Florence Chambers Newkirk was one of San Diego's first champion swimmers, finishing fourth in the 100 meter freestyle at the 1924 Olympic Games in Paris when she was just sixteen years old.
She began swimming in 1917 because of a back injury she suffered when she was nine. Turning adversity into triumph, she won her first medal at age eleven.
The vivacious San Diegan won more than 300 medals and one hundred and thirty-six trophies in her lengthy career, many of them for victories in long distance swims.
She founded and directed the Florence Chambers Swim Club and helped develop many champions including 1932 U.X. Olympian Norene Forbes and legendary long distance swimmer Florence Chadwick.