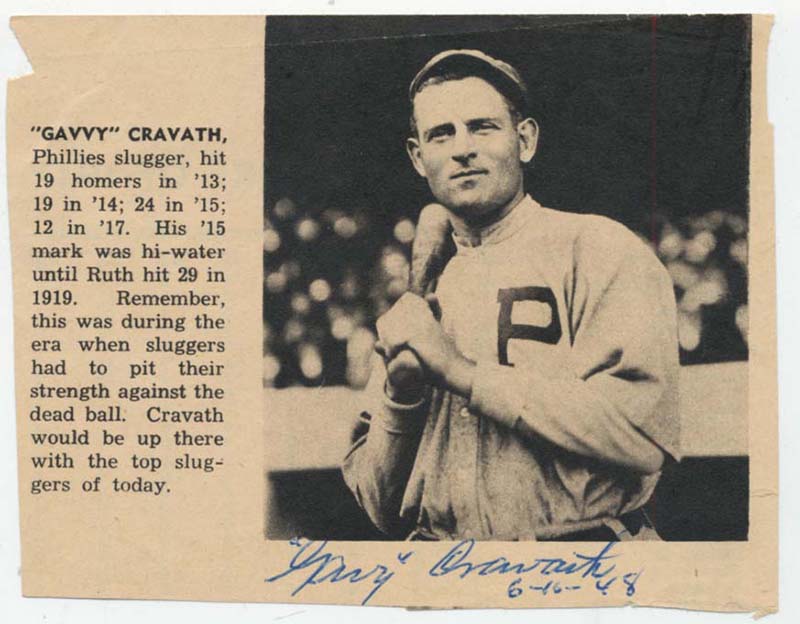 Inducted in 1985, Clifford "Gavy" Cravath was the home run king of the "dead ball" era.
Born in Escondido in 1885, "Cactus" joined the Boston Red Sox in 1908 and the Philadelphia Phillies in 1912-1920, managing the club for the last two years. He was the first San Diego County native to play big league baseball.
In 1915, he set the major league home run mark of 24, leading the Phillies to their first pennant.
He tied or led the league in homers six times, slugging a total of 119, and led in RBI with 128 in 1913 and 115 in 1915. His home run records stood until 1919-1920 when Babe Ruth and the "lively" ball shattered them.