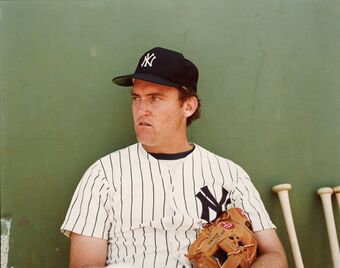 Inducted in 1991, Graig Nettles who played baseball and basketball at San Diego High and San Diego State, combined power and outstanding defense in a twenty-two year career as a third baseman for six major league teams.
A New York Yankee in 1973-1983, he was only the sixth captain in team history. Quick handed and strong armed, he robbed the Los Angeles Dodgers of at least five hits in a  dazzling defensive display that helped the Yankees win the 1978 World Series.
He set an American League record for home runs by a third baseman with .319. A six time All-Star, he played seven League Championship Series and five World Series, including 1984 for his hometown San Diego Padres.