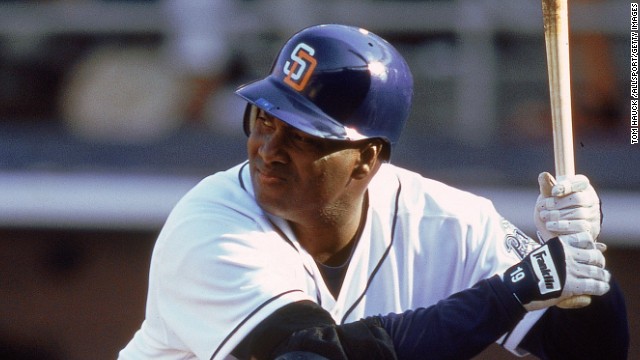 Inducted in 2002, Tony Gwynn was drafted out of SDSU by the San Diego Padres and the, then, San Diego Clippers.
During his 20-year career with the Padres, he batted over .300 for 19 consecutive seasons, winning eight batting titles. Won five Gold Glove awards and was a 16-time All-Star.
Retired with a .338 career batting average, 3,141 base hits and as the all time club leader in most offensive categories.